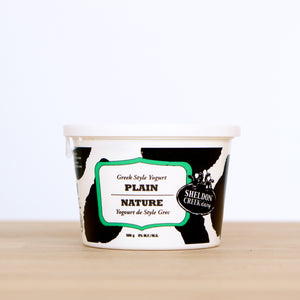 Sheldon's Creek Plain Greek Yogurt has a thick, rich, and creamy texture with a subtle tartness. Great for baking, breakfast, parfaits, desserts and dips!
Sheldon Creek single-herd, pastured during the Spring and Summer. Their milk is natural and minimally processed. Sheldon Creek Dairy gives you an authentic taste of place. It is all about transparency, knowing that they are creating quality products on their farm!
This product travelled 73.8 km to reach our warehouse.