KNOW WHERE YOUR FOOD COMES FROM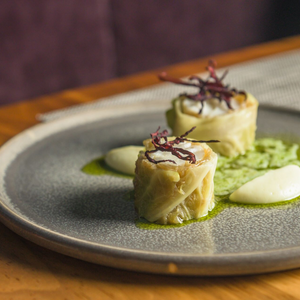 Restaurant Quality Food
We pride ourselves in sourcing some of the freshest, high-quality, amazing local products Ontario has to offer. All of our products are harvested to order and picked up directly from our farmers almost daily. This means that you receive the freshest product possible!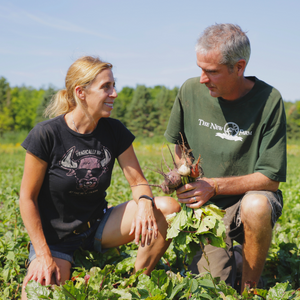 Locally Sourced
It's never been more important to know where your food comes from! We connect you directly with the farmers and producers we work with providing complete transparency on where your food is coming from, who grew and how it was grown. This is why each product you'll find in the market is source identified.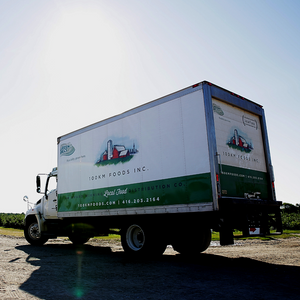 Delivered Right to Your Door
Support your local farmers & easily shop online from 100+ local farms. It's like shopping at a virtual Farmer's Market but we deliver! Select our pre-set Market Boxes or build your own & have your farm-fresh, local products delivered right to your door weekly. $45 minimum order & FREE delivery over $100.
Shop Our Pre-set Market Boxes
Donate to one of these incredible organizations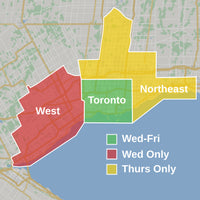 Home Delivery & Pick-Up Across The GTA
Orders must be in by 4pm, 2 days prior to delivery date. Place your order by 4pm on:
    - Monday for Wednesday delivery
    - Tuesday for Thursday delivery
    - Wednesday for Friday delivery

* $45 minimum order required, $6 delivery fee applies. FREE DELIVERY on orders over $100!
Ordering closes for the week at 4pm on Wednesdays and reopens for ordering for deliveries for the following week on Fridays at 12pm. This gives us time to chat with our local farmers about what seasonal products they'll have available for the following week. If you missed your order deadline for the current week, check back on Friday at 12pm to order for your next available delivery date!
Market pick-up also available at the 100km Foods Warehouse Fridays from 11am-1pm!
click here for more details
100km Foodies Rewards
Simply create an account to start earning rewards and loyalty discounts to The Market at 100km Foods!
You'll automatically get awarded 200 Local Food Dollars just by creating an account. From your rewards account, you can view all the other ways you can easily collect and redeem your Local Food Dollars.
You can also collect rewards from referrals by sharing your referral link (found in your account) with friends & family.
Check out this video for a complete guide on how to set up an account, earn & redeem rewards and send referrals to friends.
For each friend you refer to The Market at 100km Foods you'll BOTH get $25 off your local grocery deliveries when they place their first order!
SIGN UP & START EARNING REWARDS!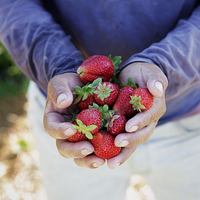 100km Foods Recipes
Wild Leek Pesto Campanelle With Shiitake Mushrooms & Ricotta
Nothing quite sings the beginning of Spring like wild leeks! Wild leeks, also called ramps, are one of the first plants to creep up in Spring and are often found in maple and mixed-wood forests. They have an amazing and unique flavour that has made them a highly coveted ingredient. However, this has also lead to overharvesting and significant habitat loss for these tasty springtime plants.
READ NOW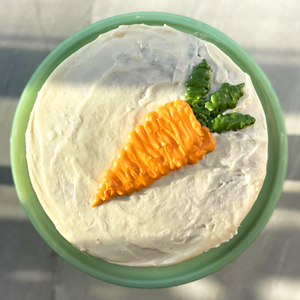 100km Carrot Cake
Name a better Easter dessert than carrot cake...we'll wait! The best carrot cakes are full of flavour, deliciously moist, and well balanced, and this recipe definitely delivers on all of the above! Made with locally grown and milled K2 Milling All Purpose flour, Hillside Gardens carrots, Homestead Farms eggs, Golden Dawn Butter, Pristine Gourmet canola oil and Mike & Mike's organic walnuts and pineapple, try this carrot cake recipe for your Easter dessert!
READ NOW!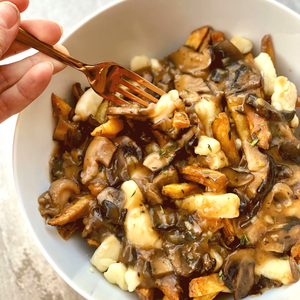 100km Poutine With Mushroom Gravy
The perfect concoction of fries, gravy and cheese curds, the poutine is one of the most quintessential Canadian dishes! We wanted to incorporate more Ontario grown ingredients into this poutine recipe so we decided on making a plant-based mushroom gravy that gives you all the satisfying flavours and textures of traditional gravy! Skip on down to the recipe and give this poutine recipe a try at home. 
Read Now!