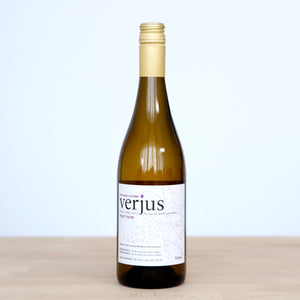 This White Pinot Noir verjus is made using unripe juice from Pinot Noir grapes. Very acidic and tangy, with a grape flavour. Great as a lemon alternative acid, or used in dressings, sauces, marinades and spritzers.
Hughes Estates embraces biodiversity and is always looking for new ways to improve and increase natural methods of controlling vigour, pests, and vine balance while reducing the need for artificial methods, to ensure they produce the highest quality products.
This product travelled 101 km to reach our warehouse.