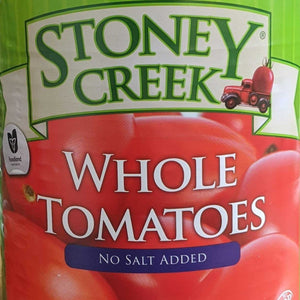 Whole Canned Tomatoes from Stoney Creek are make the perfect tomato base for sauces, stews, soups, chillis and more! Stoney Creek tomato products are harvested from the heart of Canada's largest tomato region, and processed at the peak of freshness.
Ingredients: Tomatoes, Tomato Juice, Salt, Citric Acid.
This product travelled 324 km to reach our warehouse.