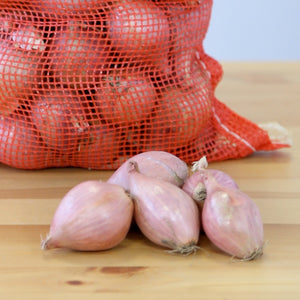 Shallots have a sweet and mild flavor, with a hint of garlic, and less of a bite that you'd expect to get with yellow or white onions. Shallots work especially well in dishes where they're eaten raw, like dressings and salads, and can be used as substitutes for onions in almost every recipe that calls for onions for a more mild flavour.
These shallots are from August's Harvest, owned by Warren Ham, which is now one of the largest commercial garlic growers in Ontario.
This product travelled 145 km to reach our warehouse.