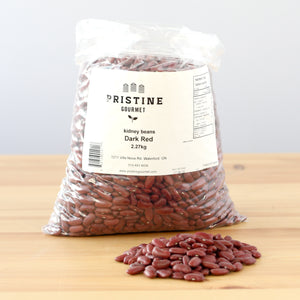 We carry a variety of 100% Canadian local beans sourced from Pristine Gourmet including their Canadian grown red kidney beans.
4th generation farmer Jason Persall, owner of Pristine Gourmet, is a Feast On® certified Preferred Purveyor. Feast On® is a certification program that celebrates businesses committed to sourcing Ontario grown and made food and drink.
This product travelled 128 km to reach our warehouse.