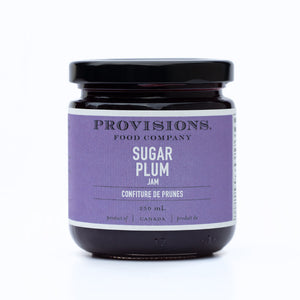 Provisions Food Company had visions of sugar plums when making this delicious holiday jam filled with fresh Damson plums. Perfect with toast or crumpets.
Ingredients: sugar, Damson plums, pectin, citric acid, sodium citrate
All Natural. Vegan. Preservative-, and Gluten-Free.
250 mL recyclable glass jar.
Two year shelf life. Store in a cool, dry place. Refrigerate after opening.
This product travelled 94.8 km to reach our warehouse.