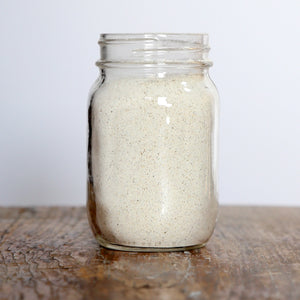 This Organic Dark Rye Flour from K2 Milling has a sightly sour flavour profile. It is particularly great for rye and sourdough breads, buns and crisp breads. 
K2 Milling prioritizes making artisanal, high quality products that retain the unique properties of each grain that they mill AND the nutrition. They mill for flavour, not colour and you can truly taste the difference in their line of local flours.

This product travelled 63.6 km to reach our warehouse.