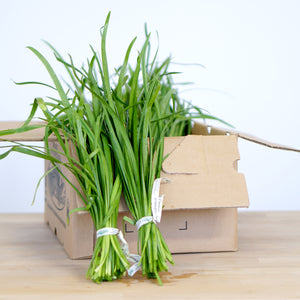 This flat-leaf variety of Garlic Chives seeds has a strong garlic flavour and aroma. Garlic chives can be chopped and used as a garnish just like regular chives are; try using them in compound butter or sprinkling on soup. 

Store fresh Organic Chives in the refrigerator in a resealable plastic bag, keeping the air inside, for up to a week. 

This product travelled 73.1 km to reach our warehouse.