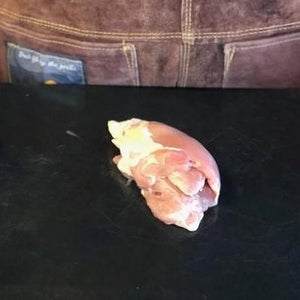 Boneless Skinless Chicken Thighs from VG Meats are Ontario farm-raised, hormone free and antibiotic free. Along with all the nutritional benefits of the chicken's white meat, the dark thigh meat contains more zinc and vitamin B12. Try them grilled, braised, baked or fried.
All VG Meats products were born, raised, fed, processed and packaged in Ontario by the Van Groningen family who own and operate VG Meats and their friends. 
This product travelled 141 km to reach our warehouse.