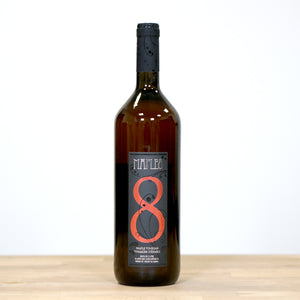 Minus 8 Vinegar's beautiful maple vinegar is naturally sweet and rounded with crisp acidity. It has a full palate of maple, oak, vanilla, and honey notes from aging in French oak barrels for over four years.
Tasting Notes: Appearance: Deep bright golden amber color.
Density: Medium thick with rich viscosity
Minus 8 is a family-owned vineyard in Niagara, Canada, where the hot summers and cold winters allow them to craft exceptional vinegar and verjus from the grapes they grow.
They grow and harvest grapes on their Niagara vineyards specifically for each product, often harvesting in the winter when the temperatures fall below 17ºF, or -8ºC - hense the name!
This product travelled 116 km to reach our warehouse.