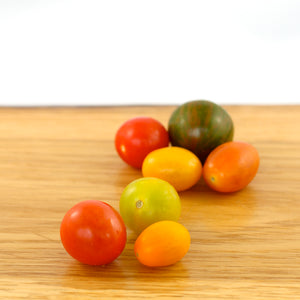 These grape tomatoes from Boston Springs farm are as vibrant in flavour as they are in colour. Sweet and juicy, they are the perfect for snacking, roasting, adding to a salad & more.
Boston Spring Farms uses integrated pest management. Their products are grown both in greenhouses and in the fields. 
This product travelled 127 km to reach our warehouse.