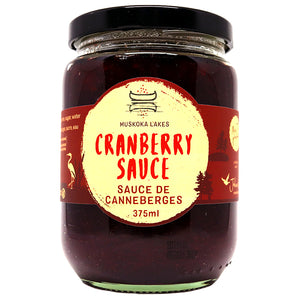 Not just for the holidays! Try this Ontario cranberry sauce on your chicken sandwich instead of mustard, bake it with Brie inside puff pastry, use on hot dogs instead of ketchup, or add orange zest and Grand Marnier for a new taste sensation. 
Ingredients: Cranberries, Sugar, Water
This product travelled 184 km to reach our warehouse.