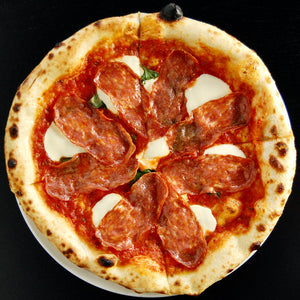 Mercatto's signature Diavola pizza. 

Ingredients: Spicy soppressata, tomato, fior di latte, mozzarella, basil. 
Since 1998, Mercatto has aspired to embrace the Italian way, connecting over passionately selected seasonal inspired dishes. Bring home this signature Mercatto warmth with one of their delicious frozen pizzas.
This product travelled 16 km to reach our warehouse.