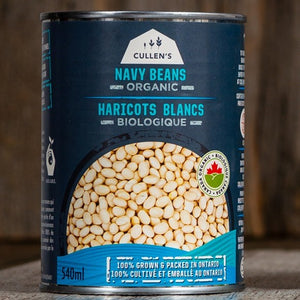 Navy beans, also known as "white pearl beans", "white beans", and "pea beans", are best known as Navy beans because they have been a staple for navy sailors since the 1800s. Cullen's navy beans are one delicious way to get your necessary protein and fibre, or add sustenance to any soup.
All of Cullen's kidney beans are 100% Ontario-grown and certified organic, which means they are non-GMO and produced without the use of chemicals.
This product travelled ~34 km to reach our warehouse.