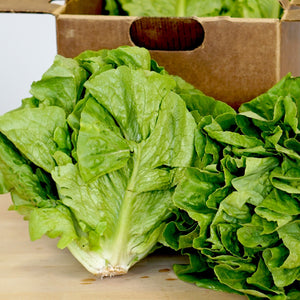 This organic romaine lettuce from Zephyr Organics is bright green with a crisp crunch. Great as a raw base for salads, or to top your sandwiches or burgers.  

Zephyr Organics has been growing certified organic vegetables for 21 years, now on their third-generation family-owned farm. Over 100 acres of certified organic vegetables, fruits and herbs are grown in their fields and greenhouses. Zephyr relies on crop rotation, covering crops, companion planting and composting to respect the environment, protect biodiversity, minimize waste, and keep their soil nutrient-rich.

This product travelled 73.1 km to reach our warehouse.