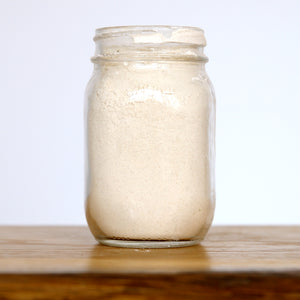 K2 Milling's "Bianca" Cake & Pastry Flour is a fine-textured flour that produces delicate cakes and pastries that are both tender, crumbly and flavourful! This flour has a low protein content which makes it most suitable for cakes and pastries. 
At K2 Milling, the goal is to mill artisanal, high quality product that retains the unique properties of each grain AND the nutrition. They mill for flavour, not colour and you can truly taste the difference in their line of local flours.
This product travelled 63.6 km to reach our warehouse.