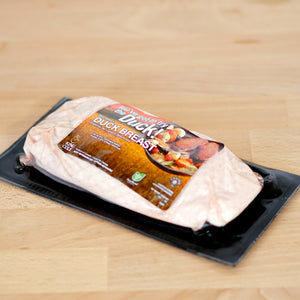 The breast is considered to be the most premium cut of duck! When cooked medium-to-rare, it creates a melt in your mouth texture. These King Cole Ducks boneless duck breast are naturally farmed 100% local duck.
King Cole Ducks are a zero waste operation. They follow strict animal welfare and humane handling practices and raise their ducks with no hormones.
This product travelled 47.2 km to reach our warehouse.